Charleston Area Beaches
Story by planitcharleston.com / October 6, 2017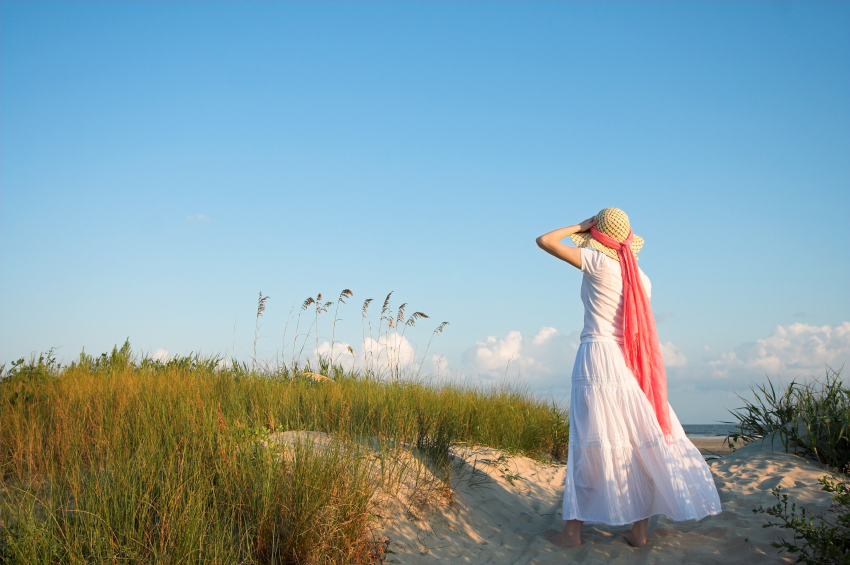 The beaches of Charleston, South Carolina are some of the most beautiful that the world has to offer, with mild ocean temperatures, miles of sandy beachfront and very clean, almost totally unpolluted water. A series of barrier islands formed off the coast of South Carolina have made way for an arrangement of spectacular beaches and tourist attractions. Starting in the south of the Charleston area and moving North, you would first encounter Folly Beach. Carrying on up the coast from there would bring you to Sullivan's Island, Isle of Palms and then Bull's Island in that order. The latter is not so much a tourist attraction in the sun tan, surf and bikini terms that we would imagine, but rather a tourist attraction in the form of a natural conservation area that houses numerous species of fauna and flora in great abundance.
There are many easy to follow rules and regulations that keep the beaches of Charleston SC in pristine condition. Some of which can be fined for if not adhered to. For example:
No walking on the sand dunes
No littering
No driving on the beaches
No collecting sand oats
Dogs must be kept on leashes (unless otherwise predetermined)
Dog droppings must be cleaned up
Swimming in the ocean at Charleston beaches is done so at the swimmers own risk, although lifeguards are present. Currents in certain areas can prove to be rather dangerous, but indications to these will be posted on the beaches.
The ocean temperature at the beaches of Charleston is generally between 40 to 80 degrees, sometimes a little chilly, but bearable for die hard sea swimmers. Although there is by and large not exceptional surf along Charleston's beaches, you will always find the locals surrounding a pier and waiting for the next swell to roll in. Folly Beach hosts several surfing competitions every year and most surfers use the pier as a lazy point of access to the backline. In hurricane season, there is always great promise of some gnarly surf conditions, attracting many surfers to the beaches of Charleston in hordes and droves.
Folly Beach
This incredibly beautiful South Carolina beach is about 20 minutes out of Charleston itself. Folly Beach is one of Charleston's most popular choices for tourists, and is situated on James Island. The left hand side of Folly Beach is home to The Morris Island Lighthouse, and is generally a spot preferred by the locals of Charleston, SC. The atmosphere in this vicinity is completely relaxed as if the daily beach inhabitants are totally un-phased with the rest of the world and its happenings. There is a public pier on Folly Beach, stretching 1000 feet out into the ocean offering fantastic fishing spots and a quick and easy wave access point for surfers.
Isle of Palms
Approximately 20 minutes north out of downtown Charleston in Mt Pleasant, you will find Isle of Palms beach. This spectacular shoreline is regarded as one of the most clean and magnificent of Charleston, South Carolina's beaches. It is also a favoured local spot and its vast size of over 2 miles allows it to feel relatively under crowded, even in peak season. In the heat of summer, the water is warm and the beach becomes a great deal more popular. Parking at Isle of Palms is free and readily available, although the public parking can fill up very quickly in the warmer months. The climate here seems of a semi-tropical nature, and you will find marshlands situated around the edges of the beach and palms trees lining the streets making the picturesque quality of Isle of Palms, simply breathtaking.
Sullivan's Island
Situated just over the bridge from the Isle of Palms is Sullivan's Island. Regarded as a family friendly beach, Sullivan's Island is a far quieter and less populated beach than the other two previously mentioned. Wide stretches of soft sand can be expected at low tide, and this beach has many historical attributes, some in the form of old forts. The Sullivan's Island Lighthouse can be closely viewed from Sullivan's Island beach, although it is not open to public access. There is one small available parking area at the end of Sullivan's Island beach, and parking is allowed along the sides of the streets provided cars still abide to the road traffic signs set out in this area. This is one of the only areas where dogs are allowed to roam free without being on a leash, however there are stipulated times (March till November) where the leash law comes back into effect for the sake of other beach visitors.
Bull's Island
Bull's Island is known primarily for its nature conservation aspects as it exists within the Cape Romain National Wildlife Refuge. The beach stretches 6 miles around the island, and is only accessible by ferry, which could probably account for it being so beautifully untouched. This exquisite, quiet and unspoilt area serves to protect numerous species of plant, animal and bird life within their natural habitat. Bull's Island is home to loggerhead sea turtles, red wolf, alligators, wood stork and many other beautiful creatures, some dangerous and some delightful, as well as a phenomenal array of birdlife. The summer months on Bull's Island will bring to life many insects and creepy crawlies of varying shapes, sizes and denominations. They are mainly on the interior of the island, so remaining around the beachfront side is a good choice to make. Boneyard Beach on Bull's Island is an incredible site to see, with nature taking her accepted course in the ending of the life cycle of numerous trees still standing, without life, all over the beach and in the water.
With so many vastly different options to choose from, it is clear that the beaches of Charleston, SC are nothing if not unique. If your preferences are paddling out to the backline and surfing the early morning set, or walking your dog in the off season, or perhaps you are interested in the historical lay of the land or maybe you want to see the mating patterns of the loggerhead sea turtles. Whatever your choice and whatever your style, there is a beach in Charleston, South Carlina calling to you. And if time is on your side, it is recommended that you go and visit them all!